Customized background counters for Mini
Select your original version
Deluxe stickers Kit 7 or 10 parts
for 2 et 3 dials (diameter 10 cm)
Speeds : 90 & 110 Mph - 140 & 180 Km/h
Deluxe stickers Kit 7 or 10 parts
for 2 et 3 dials (diameter 10 cm)
Speeds : 90 Mph and 140 Km/h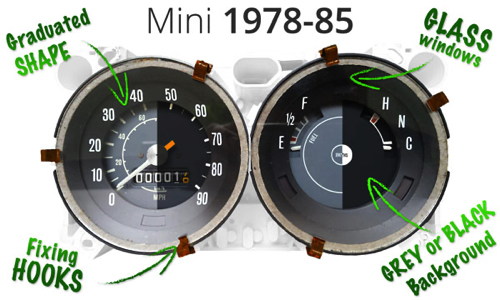 Deluxe stickers Kit 8 or 11 parts
for 2 et 3 dials (diameter 10 cm)
Speed : 90 Mph - 140 and 200 Km/h
Deluxe stickers Kit
for 1 dial (diameter 130 mm) + 2 Manos (55 mm)
Speed : 140 Km/h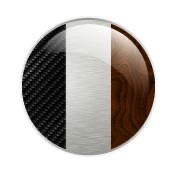 Woody Styles
Brushed aluminium Style
Carbon Styles
8 textures faithfully reproducing optical illusion with high-definition scans (1200dpi) substances of original dashboards and chromatic treatments optimized for professional printing color process. Colors are set according to the consideration of a general lighting, average of sunny brightness and full shade.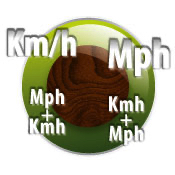 Counter Speed Conversion
• Convert 140Kmh to 90Mph
• Convert 110Mph to 180Kmh
and vice versa without changing counter !
Kilometers and/or Milles
• 140, 180, 200 Km/h (1275GT + 1100 Special)
• 140 and 180 Km/h
• 90 Mph + 140 Km/h Combined
• 110 Mph + 180 Km/h Combined
Graduations alone and combined, accurately true to the origin for the Mini Classic dials.
Stickers Kit
Speed + Gauges Fuel/Temp
Full Kit Stickers
Speed + Gauges Fuel/Temp + RPM
A lamination process with a back printing adhesive, back side giving products an ultra-bright glossy appearance, emulating the best lacquered varnish that covers your dashboard. A cut ultra-precise vector machine multi crossings finishing clean cut and flawless !
Graphic designs are printed on semi-deluxe thick white paper and a thick lamination giving a final good performance rigid support, allowing you to avoid the bubble's appearance with an easy setup, offering you extra protection against UV rays.
Fast and tracking shipping
All shipments are carefully packaged and sent as soon as possible, in France and abroad. Packages are tracked via collissimo or other service delivery, to guarantee fast and secure shipments.