Option : MATTE FINISH + 6,00€
Recommended option for Magnolia and Dotted Dark Geay styles
Not recommended for Carbon and Wood styles
Option : YOUR LOGO + 15,00€
Customized background counters for Mini 1991-00
Select the version corresponding to your original speed
More informations about the original model
The models of counters for the Minis after 1990 are composed of flanges graduated of origin by a serigraphed numbering (speed + tachometer + gauge levels).
This version is covered by plexiglass windows (glasses) fixed by clips, an optional RPM and gauges in 1 part. The diameter of each dial is 10 cm.
Stickers made for the original reference models:
Speedo ref AR022-xx - Gauges face = 1 part - RPM optional.
Video editing tutorial mini counter block after 1991...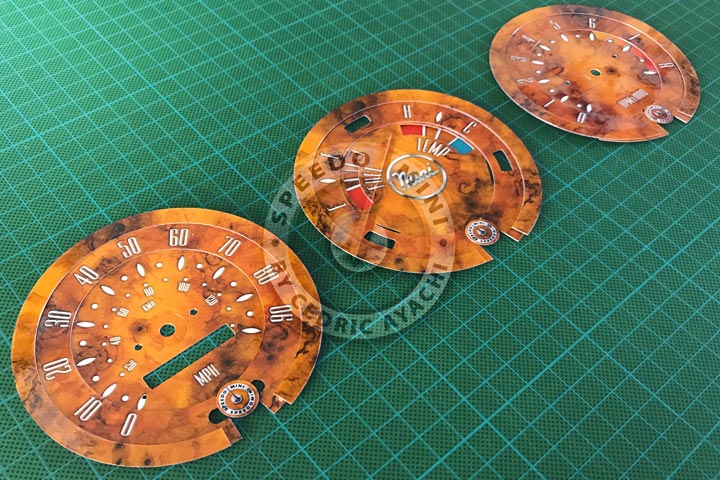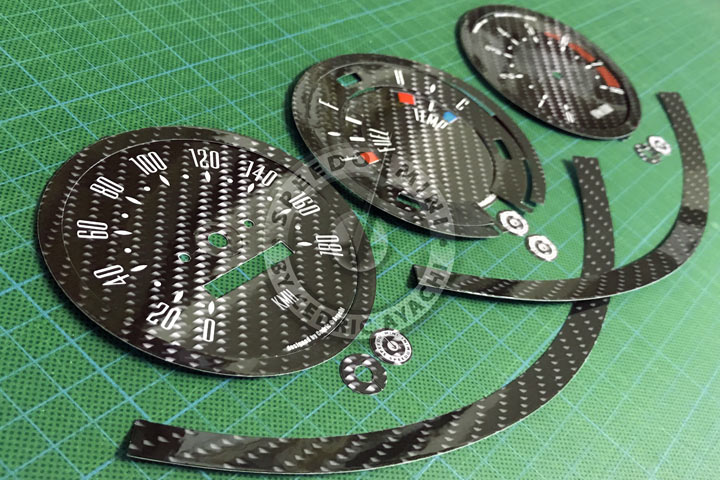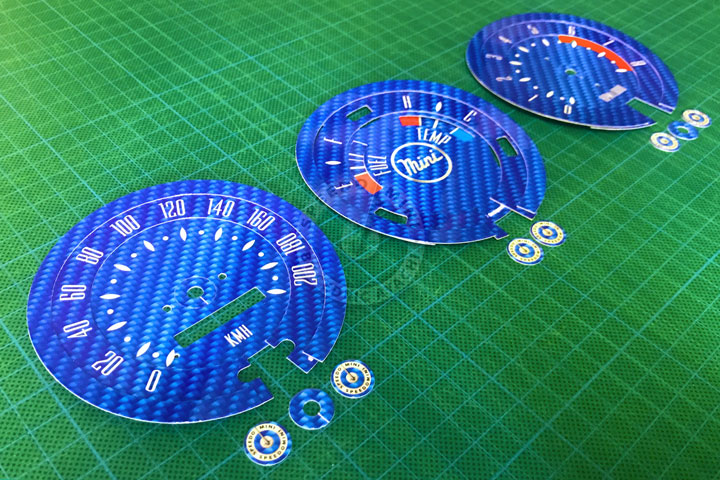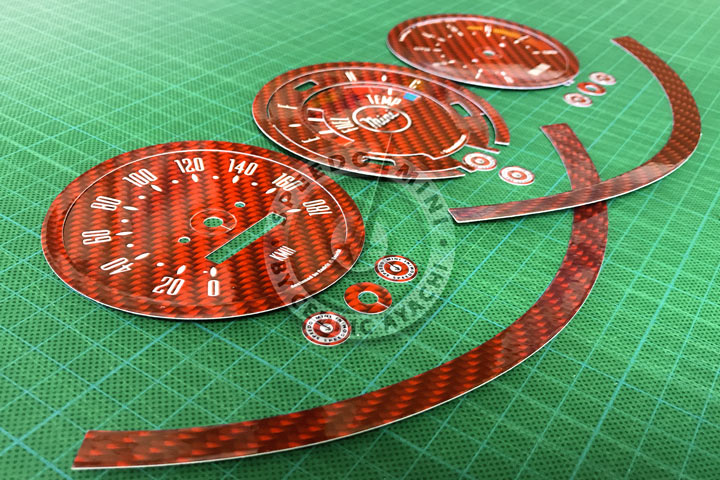 Reproduction printed in high definition
You select your model and your options
+ You send me your block of counters
I perfectly integrate stickers on your counters
+ I send your package with tracking
Better quality of installation and finishing
You receive and mount your block of counters
customs fees outside the E.U. not included